Phonics Materials for All Games
In this section you will find a generous collection of the best phonics resources. There are flashcards, Video slides, Worksheets and more for teachers.
KizPhonics.com offers the best Phonics Printables and more.

Kiz Phonics is an excellent progressive program for teaching kids to read using a systematic phonics approach.The Kiz Phonics program is carefully arranged by levels from Preschool Ages 3-4, Kindergarten Ages 4 -6, 1st Grade Ages 6-7 & 2nd Grade Ages 7-8. It is suitable for school teachers, home-school parents and other educators trying to help children learn to read.
Math4Children.com: Free Math Worksheets, Math Games, Online Quizzes, Video Lessons and eBooks Downloads for Learning and Teaching kindergarten, preschool,1st to 6th grade.

Phonics Printable PDF Worksheets A to Z
A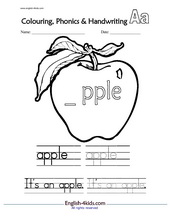 To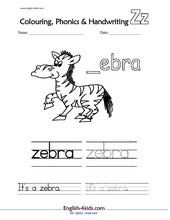 Z
Store : ESL Ebooks, Kids Course materials, PPT & more